Setup In Editor
Once you finished Setup In Developer Console you can now add your InApp products to the plugin editor settings.
Open Plugin Settings window:
Windows → Stan's Assets → Android Native → Edit Settings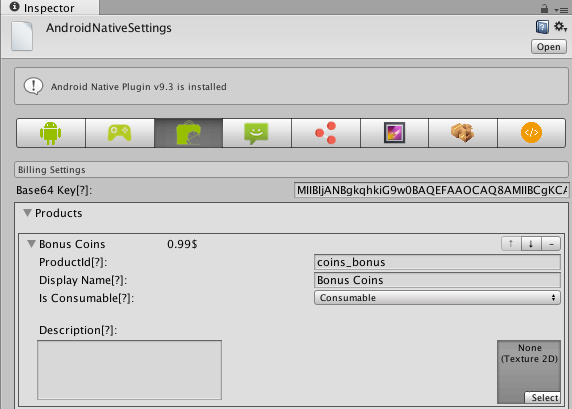 Set your Base64 key, that you got in the Setup section. And also fill product list Id's for your app. You can also fill additional product information that can be used while you testing your game with editor or while app is in the offline mode.
You can also enable Editor Testing. Plugin will simulate InApp system flow, while you are testing your game in editor.