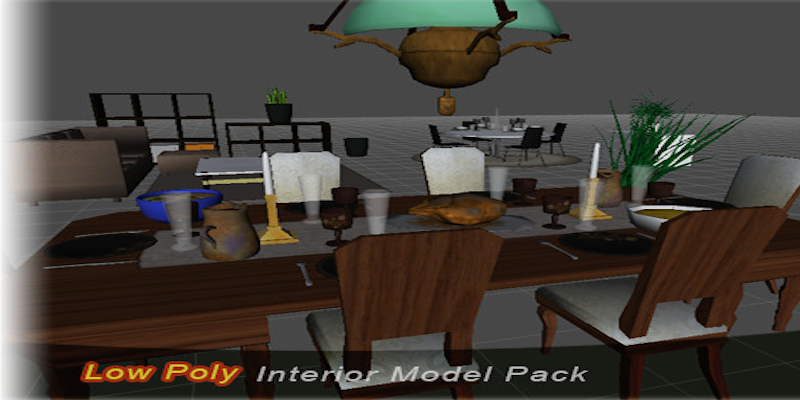 Base Mesh: Interior Model pack
Requires Unity 4.3.4 or higher.

This is a package of base models for indoor use.Tables, chairs, plates, forks, sofas and more. I've been doing really stingy with polygons to fit all types of platforms. You can use them as is, or make changes on the models, add to the textures. 

Two of my other packages have been bundled into this package. A total of 61 models. You get modern interior, retro interior, interior from the Industrial era, as well as plants and foods. 

Hope you find this useful!