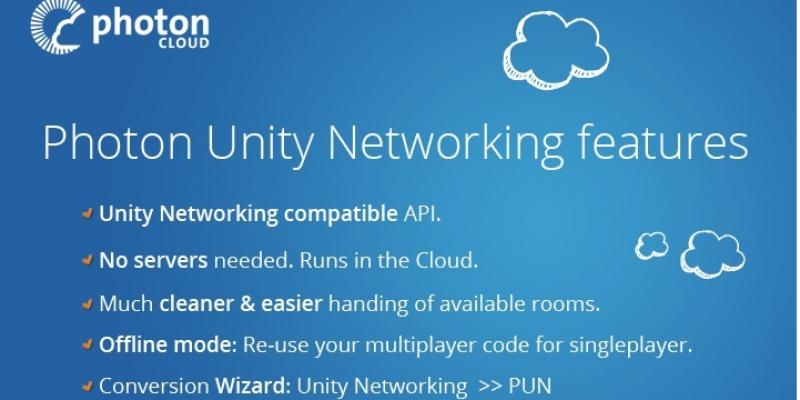 Photon Unity Networking Free
#1 Multiplayer Platform for Unity 
The ease-of-use of Unity's Networking plus the performance and reliability of the Photon Cloud.
Photon Unity Networking FREE: this package is all you need to easily add multiplayer to your games and launch them globally with the included FREE Photon Cloud plan. 
Note: Due to a restriction of the Unity free license, you can export to most Unity platforms, but in order to get your game running on an iOS or Android device you need Photon Unity Networking (PUN) PLUS.
Low learning curve: The PUN API is very similar to Unity's networking solution!
Always connects: Works across different (mobile) networks, no punchthrough issues.
Convertible: A script ports your Unity Networking project. 90% work: Done.
Global low latency: Photon Cloud's hosting centers in US, Europe and Asia (Singapore, Japan, soon Korea) provide low latency for your games all over the world. 
More info: Unity Forum Thread and Product Website